Why did we become interested in Retirement Planning?
I am originally from Jamaica and the eldest of 3 children. My father died at the age of 35years old leaving my mother as a widow and former housewife with 3 young children.

Before migrating, I worked with the Jamaica Customs Dept. in a supervisory capacity. I migrated in August 2010.

I was very active in my local church organization and spent many years focusing on the children in the inner-city, teaching classes primarily in math and reading. In most instances becoming a surrogate mother/aunt to many.
As founder and senior agent, I became interested in retirement planning initially at an early age because of my own family history.

I am originally from Jamaica and the eldest of 3 children. My father died at the age of 35 years old from a brain aneurism that occurred at work, leaving my mother as a widow and housewife with 3 young children. I was 6 years old at the time and saw the changes that occurred as a result of him not having his house in order. He thought that he had time and had planned to get everything done in another 2 weeks.

Being active in my church family in Jamaica also caused me to see other families and children suffer from the same issues that I had faced because of poor to no planning on the part of the adults in said family. However, at that time there was little that I could do to solve the problem before it happened.
Upon migrating I came to realize that the same issues that I faced back home also occurred here in the USA. In my thought processes, I assumed that because I was from a third-world country the situations that I faced would not happen here. I was sorely mistaken. My first lesson began again with my family.

I am now in the insurance industry focusing on retirement planning using insurance as a tool with the seniors in my community and their families since January 2012. We are now licensed in the State of Pennsylvania, Maryland, and New Jersey as well as Certified in Long-Term Care.
How Did I Become a part of the Insurance & Retirement Planning Industry?
One answer…. MY MOTHER. Shortly after migrating, she turned 65 and retired from her job. She applied for Medicare. The person who met with my mother gave misleading information and my aunt who was already on Medicare and in her mid-seventies was to my dismay deceived as well. I later came to realize that being on Medicare does not mean that you know how it works.

Upon conducting some research, I was able to understand how Medicare worked and the options that are available to its members.

Further education and training in retirement planning, long-term care planning, survivor's income, social security & estate planning resulted in the establishment of Lifetime Retirement Solutions.

Recalling the effects of the death of my father reminded me of the importance of having a plan and the harsh effects of poor planning not only on the parents/seniors but the extended family as well.

As a result, we educate our families and communities on the importance of planning using insurance as a tool to meet their financial and retirement goals.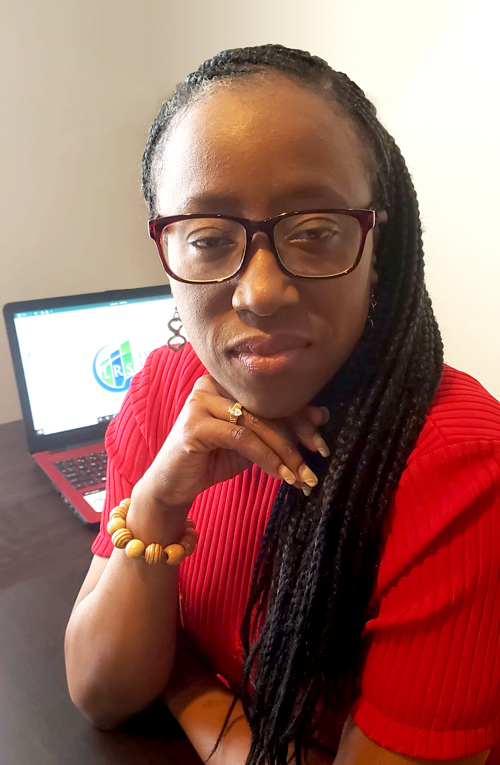 Esther Williams
To assist my clients, family, and community with integrity and excellence to attain their goals and side-step the many pitfalls we face. Giving them the tools that they need to achieve this through education and insurance thereby allowing them to retire without fear.

At Lifetime Retirement Solutions we work with our clients to help them take control of their financial future through education and the creation of a comprehensive financial strategy that is designed to help them with the 5 critical areas of retirement planning, including:
Retirement Income Planning
Social Security Planning
Medicare & Long-Term Care Planning
Estate Planning & Legacy Planning
As financial advisors, we see it as our responsibility to help our clients make the strongest financial decisions for themselves and their loved ones. At Lifetime Retirement Solutions, we work hard to bring our clients financial solutions that are designed to help them achieve security and peace of mind in retirement.
Other Areas of Focus: Social Security Maximization
At Retirement Solutions, we believe in these words and echo their sentiment by providing our clients with a comprehensive understanding of Social Security. We understand that for many Americans, Social Security is the foundation to the bridge that can securely take them from retirement into the rest of their life.

One of the most imperative decisions you can make in regards to your retirement is when to start receiving your Social Security benefit. There are pros and cons to delaying your benefit, as well as receiving it as soon as you become eligible- at age 62. We can help you navigate this process by showing you precisely what to do, and at what time, to maximize your Social Security Benefit.